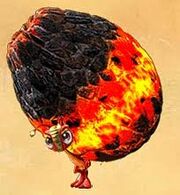 Thermite is the last warrior Kameo finds in the Xbox 360 game, Kameo: Elements of Power and is the fire elemental one. He carries a mortar on his back that deals all of the damage. He can fire lava bombs, suck in enemies and turn into a ball that can take no damage using his mortar. He is considered to be the most destructive but most spirit draining warrior in the game.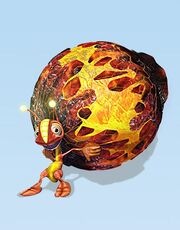 Ad blocker interference detected!
Wikia is a free-to-use site that makes money from advertising. We have a modified experience for viewers using ad blockers

Wikia is not accessible if you've made further modifications. Remove the custom ad blocker rule(s) and the page will load as expected.